Limousine Service from Orlando Airport to Port Canaveral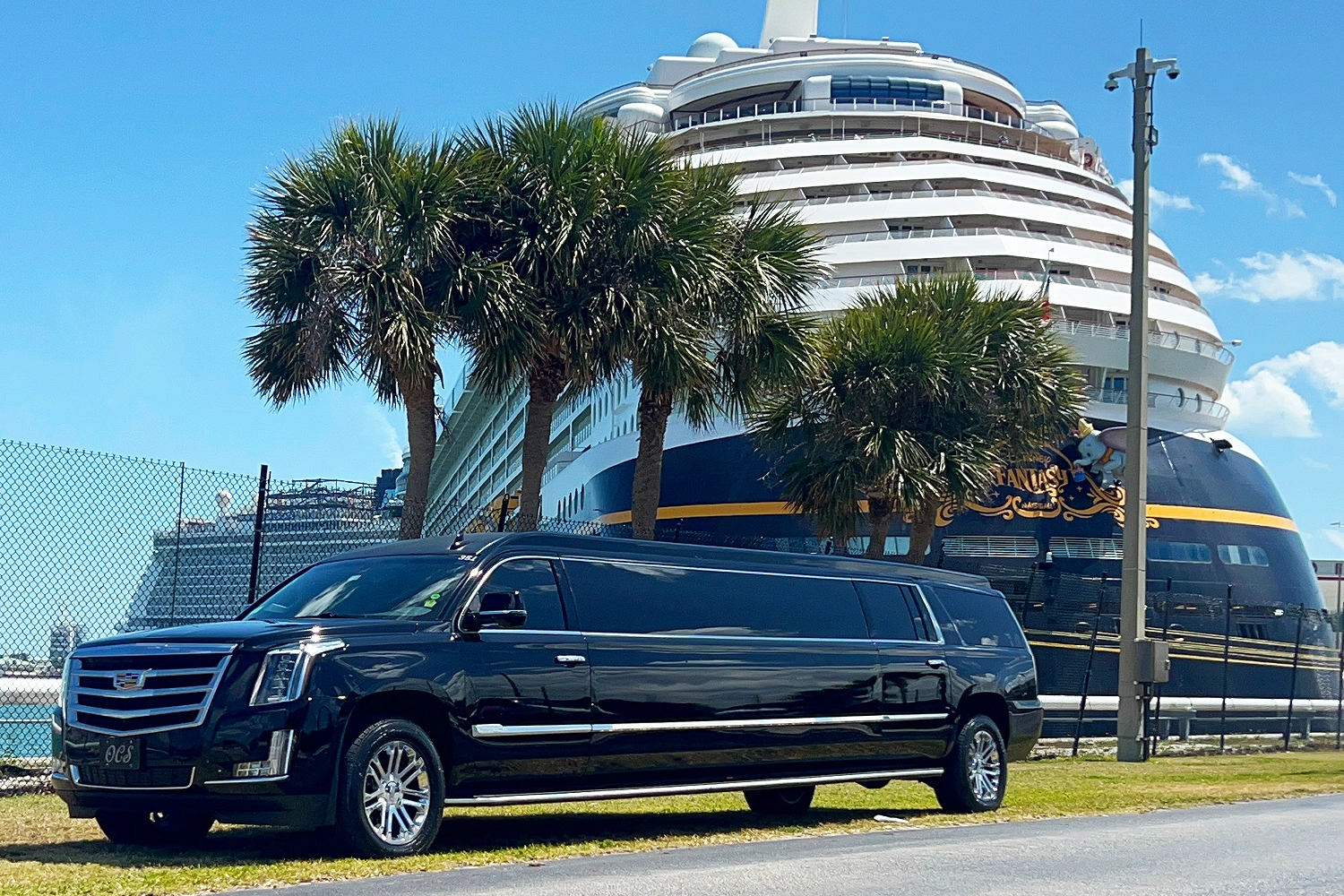 Embark on an unforgettable cruise vacation by starting your journey with a luxurious limousine ride to the ship. Whether you're sailing with renowned cruise lines such as Disney Cruise Lines, Royal Caribbean, Carnival Cruises, or Norwegian, we offer top-notch transportation services to ensure a seamless and stylish transition to your cruise adventure.
Our comprehensive range of vehicles includes limousines, SUVs, and cars, providing you with the flexibility to choose the option that best suits your needs. We specialize in providing exceptional transportation to Port Canaveral, Cape Canaveral, Cocoa Beach Hotels, and all cruise terminals in the area. With our reliable service, you can rest assured that you'll arrive at your destination in comfort and style.